Photos/Video From The Ongoing Rescue Operations In Lagos Island School Collapse
Frantic rescue operations are ongoing at the scene of the Lagos building collapse which got a lot of kids trapped with many feared dead.
Following the collapse of a three storey building at Ita-faji, Lagos Island, where over 100 pupils were reportedly feared dead, the Lagos State Emergency Management Agency have mobilized officials to the scene.
Many people are helping out in the rescue operation and some pupils have bee taken to hospital.
Below are more photos from the scene: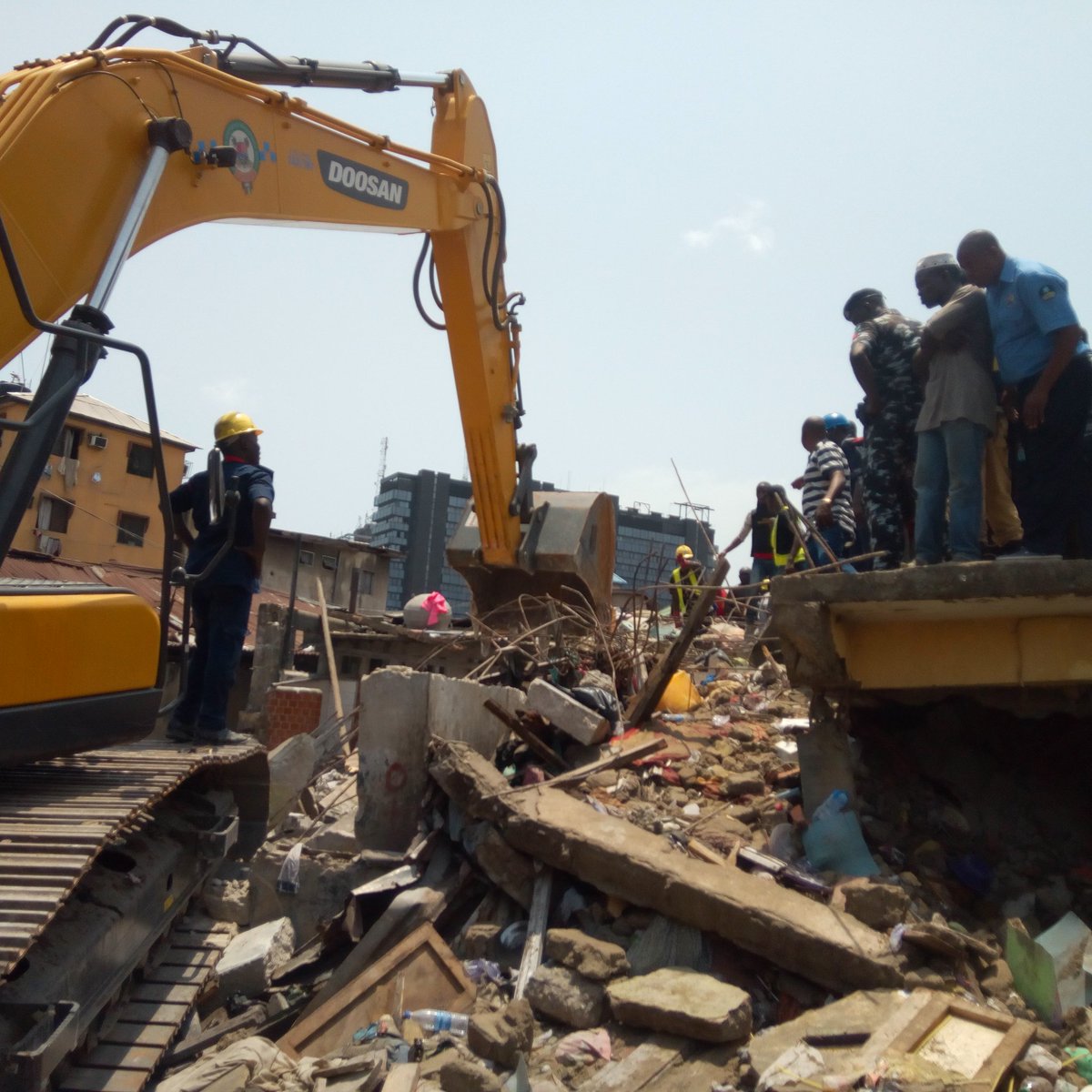 Nigeria building collapse: seven children rescued, many feared trapped
Rescue updates
Residents said seven children have been rescued from the wreckage of a building that collapsed in Nigeria's commercial capital of Lagos on Wednesday. The building housed a school with about 100 pupils, they added.
Workers on top of the rubble shovelled debris away as thousands of people swarmed around the rescue site — dozens watching from rooftops and hundreds more packed into the surrounding streets, according to a Reuters reporter.
Panic as building collapses
UPDATE.

A 3 storey building collapsed at Ita Faji area of Lagos island. The building housed a children's school of a about 400 pupils,shops and flats of residence.

Please RETWEET as all forms of assistance is needed at the scene right now pic.twitter.com/SSGXa5ijxs

— Best Baba 🇳🇬 (@FadedGlory20) March 13, 2019
Many people including school children are believed to be trapped inside a building that collapsed on Wednesday.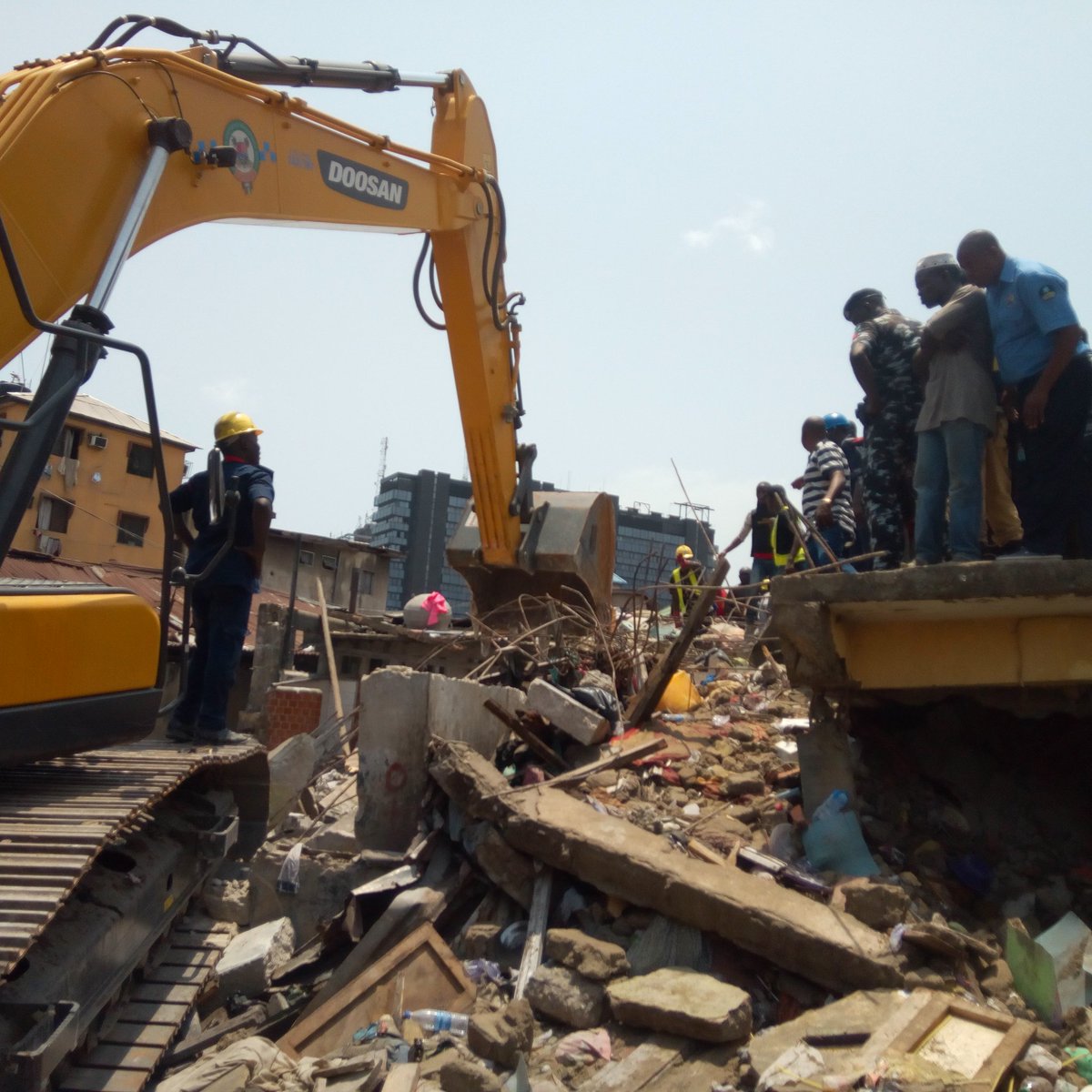 A boy is pulled out of the rubble of the collapsed school at Itafaji in Lagos Island. Many pupils still trapped under building.🙏🙏🙏#ItaFajiSchool #Lagos pic.twitter.com/dCLdjBwfy2

— Adetutu Balogun (@Tutsy22) March 13, 2019
Ibrahim Farinloye, spokesman for the National Emergency Management Agency's southwest region, said there was no immediate information on any casualties. "It is believed that many people including children are currently trapped in the building," he said.
Scene from the 3 storey building with a school in it collapsed that collapsed today in Lagos island, Ita Faji junction about some minutes ago and some lives lost already, we need all the help we can get to get others out…. please retweet pic.twitter.com/wjdEYe3YxO

— JUSTDOIT9JA ❁ (@justdoit9ja) March 13, 2019
"The third floor of the building is housing a private school in the area," said Farinloye, adding that the three-storey building came down at around 10 a.m. local time.
People are trapped under the rubbles at the scene of the collapse building in Lagos island. #Lagosisland pic.twitter.com/HXMhyT07gu

— theBBbuzz.com (@thebbbuzz) March 13, 2019
The building was in the Ita-faji area of Lagos island, the original heart of the lagoon city before it expanded onto the mainland.
On social media, pictures and videos of distressed parents reportedly rushing to the school were shared.